The Greatest Demon Lord is Reborn as a Typical Nobody Wiki is a community site that anyone can contribute to. Discover, share and add your knowledge!
Trending articles
Popular categories
View full main page
Anime • Manga • Characters • Administrators • Wiki Activity • New Pages
This wiki is dedicated to the manga series The Greatest Demon Lord (史上最強の大魔王、村人Aに転生する, The Greatest Maou Is Reborned To Get Friends?), also known as Shijou Saikyou no Daimaou, Murabito A ni Tensei suru ( 史上最強の大魔王、村人Aに転生する, Shijou Saikyou no Daimaou, Murabito A ni Tensei suru?), written by Katou Myoujin and illustrated by Kobota Misuho.
Currently, the wiki has many pages that need further improvement, so any constructive contributions are appreciated. If there are questions or concerns, feel free to message an active admin for help.

1,226 Edits • 99 Articles • 236 Images • 2 Active Users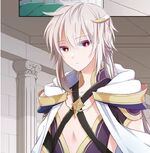 The greatest demon lord in all history, Varvatos, has reigned for several millennia as absolute ruler. Now, there's only one thing left for him to do... enjoy the life of an average commoner! When he reincarnates as a villager in an unspeakable city, everything seems to go as he expected, but there's just one small problem: even when he restrains himself, Varvatos is still too strong! In a short time, rumors about him spread, and now, all sorts of men, women and assailants are approaching him! The quiet life I'd always dreamed of seems so far away...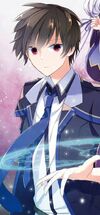 Ard Meteor
(

流星

,

Meteor Ard

?

)
is a former demon lord. He reincarnate himself because people around him always afraid of him. His mission now is to make 100 friends!!.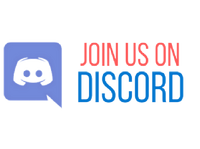 Come join fellow The Greatest Demon Lord fans in the
affiliated Discord!
The Anime of the series has been by announced at Kadokawa Light Novel Expo 2020 event on March 6, 2021.
---
Winter Season 2022 Anime Wikis

TV Anime

TV (Multiseason)

ONA

OVA

Specials

Film
pt-br: ru: